Threesome Dating with Herpes
Posted by andywang on Feb 21, 2019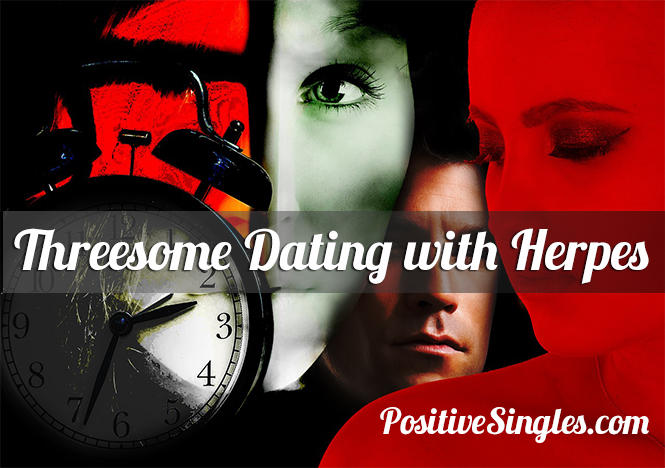 With online dating and apps like Tinder now making it easier than ever before to find a willing sexual partner, we are now in a time where people are a lot more open about their preferences. Sex, and the kinks that sometimes come along with it, are not so stigmatized anymore, as we are in a bit of a sexual revolution that has been heralded in via the mobile age. As such, the average person is now more willing than ever to speak up about what they want, which for many means trying to use these websites and apps to find a threesome.
Now, if you have genital herpes or are interesting in engaging in threesome dating with someone who does, there are probably some questions that you will want answered before jumping into your new sexual adventure. The most common question here is whether you can actually engage in sex with someone who has genital herpes and not catch the disease yourself. The answer is that you can, although there are some definite steps that need to be followed so that the encounters are fun and safe for all involved.
According to the Centers for Disease Control and Prevention, roughly 1 in 6 people are currently infected with herpes, although not everyone will display symptoms that make them aware that they have an STD. For those that do, outbreaks of sores and blistering around the genitals will occur every now and again. Even when there are no such sores on display, it is still possible to pass on herpes to a partner, which is where you need to start following a clear pattern of behavior if you are going to be jumping into the HSV dating pool.
The first thing that you need to do when herpes dating, whether in a threesome or not, is to inform all sexual partners of your medical situation. Some will be put off entirely, while others may need a little more time to decide whether they want to become sexually active with you. If everyone in the threesome is on board with having someone with herpes as part of the group, that's great, but it is also highly recommended that any males involved in the threesome wear a condom. This will go a long way towards ensuring that the disease is not spread during sexual intercourse.
If the threesome becomes an ongoing thing, you all may decide that unprotected sex is the way you want to go, although that should be a decision made together, with everyone in total agreement. Even when using protection, accidents can happen, which is why those involved in herpes dating need to be checked out regularly by a doctor, as this too can help prevent the spread of herpes. There are several reputable HSV dating sites online now, so you should have little problem finding a community of likeminded folks willing to take part in sexual activity. The open and honest nature of these sites make it the best place to start for those with herpes hoping to find a threesome.