The right way to cope with dating once you have the herpes virus
Posted by alexwang8093 on Jan 18, 2019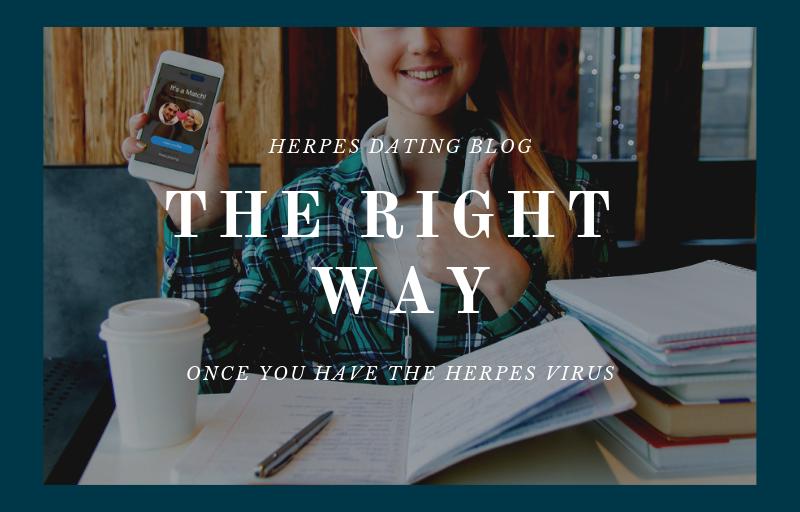 Your dating life doesn't come to an end just because you have the herpes virus. You can still have an active dating life and even become married. There's not a single good reason why it can't happen. Here we'll give you some dating tips that are vital for anyone with herpes. You can and should continue dating if you have herpes. Nothing should stop you from finding the love that your heart desires. Having herpes just means you have to do things a little differently.
It's possible to find others with herpes
You may think you're the only person in your city who has herpes. If you believe that, then you're greatly mistaken. Herpes is quite common, and many people in the United States have it. Both guys and gals equally have it and that means no one should have a problem finding dates. Dating only people who have herpes may be the best route for you. It could be if you're the type who likes to avoid confusion and conflict. Someone who has never known a person with herpes can be quite shocked that you have it. This is where the confusion and conflict come in. There are still those who live in the dark ages who think there are no treatments for herpes. Avoiding these people might be a good option if you don't want to go through all that's associated with educating someone about herpes.
Normal dating life is possible
While the world doesn't need to know you have herpes, your dates need to. You may want to go the route of dating those who don't have herpes. You need to let them know early on that you have the herpes virus. Quite a few people will be okay with it, and they won't have any problems dating you. The ones who do are the people that need to know. They do have a right not to waste their time dating someone who isn't a right fit for them. You also don't want to be a liar and not be forthcoming. Not telling them is almost like lying. At the very least you're not telling them the whole truth about who you are. You can define that any way you like, but it's not a good way to start a relationship.
Relationships are built upon trust
The very foundation of a relationship is trust. When someone isn't trustworthy, communication begins to break down. This is the exact moment when irreparable damage is done. The way to avoid this is by being upfront from the get-go about having herpes. If you do so, then the person has no reason not to trust you. Waiting for an unacceptable period will diminish your respectability in the eyes of whoever you're dating. The impact of this will shatter any hope of building a future with this person.
Keep searching for love
Don't stop until you find it. Every person deserves to be in love. The benefits of being in love are health, wealth, and happiness. You deserve all three of those things. They are achievable even for those who have herpes. It's just a matter of you being straightforward and honest with anyone who comes your way. Doing so will put you on the path of finding love and being with the person you've always dreamed of.