THE LIFE STORY OF NURSE TERRI WARREN, RN, ANP
Posted by andywang on Apr 08, 2021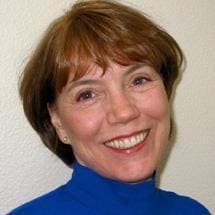 Who else is more qualified to deliver optimum healthcare service than a healthcare practitioner herself? With the sudden outbreak of the coronavirus pandemic, the world has further understood the importance of healthcare workers in society. These individuals put their lives on the line working day and night to help bring an end to this nightmare pandemic. And Terri Warren, a registered nurse and a renowned adult nursing practitioner, is one of the heroes who deserve recognition.
In some cases, sexually transmitted infections can have serious reproductive health consequences like infertility or mother-to-child transmission. Since most STDs usually show mild or no symptoms, it is crucial to regularly see an STD specialist like Nurse Terri Warren.
But who is Terri Warren, and how has she contributed to reducing the prevalence of sexually transmitted diseases? Kindly read on to find out!
Educational Background
Success isn't guaranteed without hard work, and for Terri Warren, the story isn't any different. She began her practice in the healthcare sector by obtaining a Bachelor of Arts degree in psychology from Tarkio college Missouri in 1970. She proceeded to Western Oregon University in Monmouth, where she obtained a Masters of Science in education and counseling three years later.
Because of her passion and resilience, she didn't stop there. She enrolled in the Oregon Health Sciences University in Portland, where she achieved another milestone by obtaining her registered nursing degree in 1982. By 1994, she already had her Masters of Science degree as a nurse from the University of Portland in Oregon.
Her Career and Experiences
Terri Warren is a Sexually transmitted disease expert who mainly specializes in herpes. Immediately after obtaining her nursing degree in 1982, she began running Westover Heights Clinic, a private STD clinic in Portland, Oregon.
Over the past 30 years, Terri has served as a principal investigator or coinvestigator in a substantial number of clinical trials on genital herpes, the effectiveness of vaccines, and various experimental medications for numerous infections.
Being the Owner of Westover clinic, she decided to close the clinic in 2016. But that was not to say that she had relented in her passionate job. Terri continues to work the tele way!
Even though she now works part-time, she still attends to patients seeking herpes counseling and testing and is also the owner and an active member of the Westover Research group.
It may be surprising for you to know that Terri didn't stop in practical medicine alone. She is also a writer. Interesting right?
Terri Warren is the author of a fantastic book that explains everything you need to know about herpes, titled: "The Good News About The Bad News."
She is also the co-author of two small books; "The Updated Herpes Handbook" and "Tender Talk."
Personal Life
Warren prefers to keep her personal life personal, so very little about her personal life is known to the public.
Final thoughts
Terri Warren is a very experienced and knowledgeable adult nursing practitioner. And even now that she attends to her patients the "tele way," she is still your trustee registered nurse.
In the words of the great Mahatma Gandhi, "The best way to find yourself is to lose yourself in the service of others." The selfless act of service provided by Terri Warren makes her a great asset to our world. We can only be grateful to have her contributions towards the betterment of humanity.