DR. H. Hunter Handsfield: Award-Winning Trailblazer in STD Research
Posted by andywang on Mar 03, 2021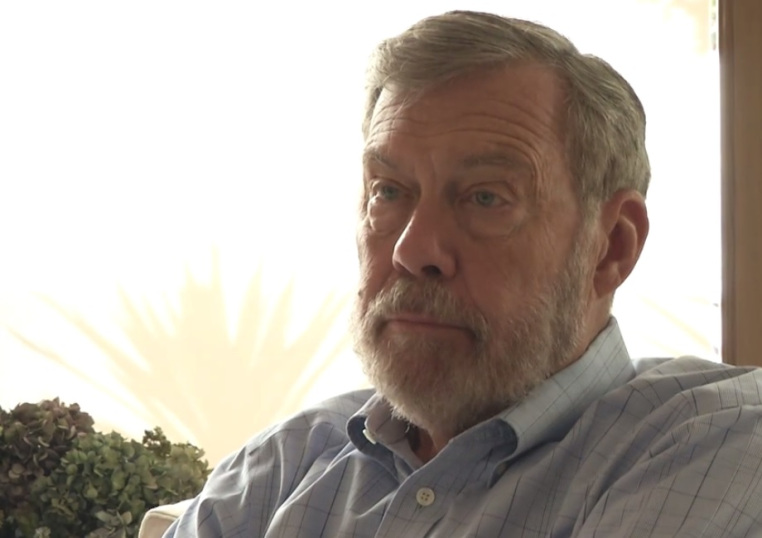 They say that the greatest of wealth is health, and like money, we never have a true idea of its value until we lose it. While the world battles with several diseases and pandemics that threaten our survival, one particular class of infection seem to be growing, spreading silently behind the scenes infecting millions of people worldwide. You guessed right; these culprits are Sexually Transmitted Diseases (STDs).
It is often up to medical professionals and researchers, guardians of the sexual realm, to find a solution to the plethora of sexually transmitted diseases and infections that threaten our sexual health and very existence. Unlike our caped superheroes, you don't get to hear about these exceptional individuals as they labor behind the scenes to find lasting solutions for mankind.
One such hero is Dr. H. Hunter Handsfield, an award-winning long-time trailblazer in STD research, Professor Emeritus Department of Medicine, Division of Allergy and Infectious Diseases at the University of Washington in Seattle, Washington, United States. But how did one man go on to reach the pinnacle of medicine and research? Well, you're about to find out everything there is to know about Dr. H. Hunter Handsfield.
Educational Background
Education is indeed the backbone for success, and Dr. H. Hunter Handsfield became very popular for his work in HIV prevention research because of his sound educational background.
The journey to the top started with obtaining his MD degree, a study period that lasted for four years at the Columbia University New York, NY. After medical school, he completed his residency in Internal Medicine at the University of Washington, Seattle, Washington.
After his residency, Dr. H. Hunter Handsfield began his career in STD research and prevention with a Fellowship in Infectious Diseases University of Washington, Seattle, WA, between 1971-1973.
Dr. H. Hunter Handsfield's Career
Dr. Handsfield's career is centered on research aimed at STD prevention, and he started his work in the early 1970s, soon after he finished his Fellowship. This happened right at a time when the country had just survived a national gonorrhea pandemic.
Dr. H. Hunter Handsfield became the director of the STD Control Program for Public Health Seattle & King County From 1978 to 2005. There, Handsfield truly made an impact, one that would earn him an award for his exceptional skills.
His skills as a researcher and leader became obvious as he initiated the provision of health services for people with and at risk for STDS. He also mentored several healthcare providers in their careers in the field of STDs/HIV prevention.
Dr. H. Hunter Handsfield implemented a complete, all-inclusive style. His methods helped increase the value of physician assistants and nurse practitioners in the medical field and the provision of high-quality clinical and prevention services.
His career bridged the divide between academic research and public health practice, and he is a model for people who want to be actively involved in research and public health prevention at the same time. Handsfield's research also served as the basis for developing the current standards for routine testing of women for chlamydia.
But most importantly, Dr. H. Hunter Handsfield always centered his primary focus on the prevention of all STDs, especially HIV/AIDS.
In the 1980s, Handsfield was among the first public health experts to promote routine, voluntary HIV testing of persons at risk, a controversial strategy at the time.
Dr. Handsfield has done some incredible work on Syphilis and has spent the last three decades consulting with CDC, the US Food and Drug Administration, and other agencies on treatment and STDs prevention. As a research expert, he has authored or co-authored more than 250 research papers, reviews, and book chapters in some of the most commonly used medical textbooks.
Dr. H. Hunter Handsfield also authored his own book, Color Atlas and Synopsis of STDs, published by McGraw-Hill. These books have been used extensively by health care providers worldwide.
Achievements
Thanks to his extraordinary work ethic and willingness to help humanity find a solution to the lingering sexual health problems, Dr. H. Hunter Handsfield received the nation's highest honor in the STD field during the Center for Disease Control and Prevention's 2010 National STD Prevention Conference in Atlanta.
He is the 2010 recipient of the Thomas Parran Award, named after Dr. Thomas Parran, Jr., to recognize his contributions to STD research and prevention.
Final Thoughts
Dr. H. Hunter Handsfield's great reputation and achievement in STD research have helped him climb up the success ladder and made him a role model for the coming generation of health professionals. He is extremely knowledgeable and has genuine concerns about finding lasting solutions to the numerous diseases and infections that plague our sexuality.
We owe Dr. H. Hunter Handsfield gratitude for dedicating his life and energy to solving some of humanity's greatest health problems. A true definition of not all heroes wear capes.