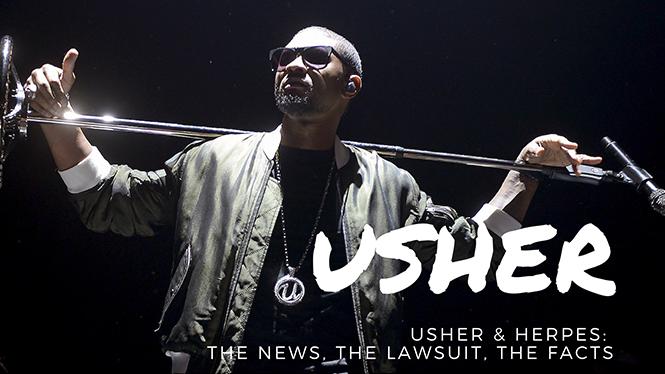 Last year the public was bombarded with the news that a barrage of lawsuits accusing the superstar Usher of deliberately spreading herpes to different women and even a man.
Before continue reading the news, it might be interesting to note that herpes is actually a quite common disease. It is estimated that about 40 to 60 million people in the United States alone are infected with HSV-2 herpes with about 1 to 2 million new infections each year which results in about 600 to 800 clinical cases yearly. HSV-2 is said to have a prevalence rate varying from 2 to 74% in developing countries with a correlation to the prevalence of HIV. Now these are just statistics for the less common HSV-2. Imagine how the prevalence of the more common HSV-1 would be. Now let's answer the questions.
What is herpes?
Herpes is derived from a Greek word which originally means to creep or crawl. Herpes is a sexually transmitted disease (STD) that is usually known for the painful ulcers or blisters it causes around the genitals, anal region or oral region. It is caused by a virus known as the herpes simplex virus (HSV). There are two types of the virus. They are HSV-1 and HSV-2. The HSV-1 virus is more common and is commonly known for the ulcers it causes around the mouth (cold sores). Though it can be transmitted to the genitals through oral sex. The HSV-2 virus is more associated with the genitals though; HSV-1 can also infect the genitals.
What are the symptoms?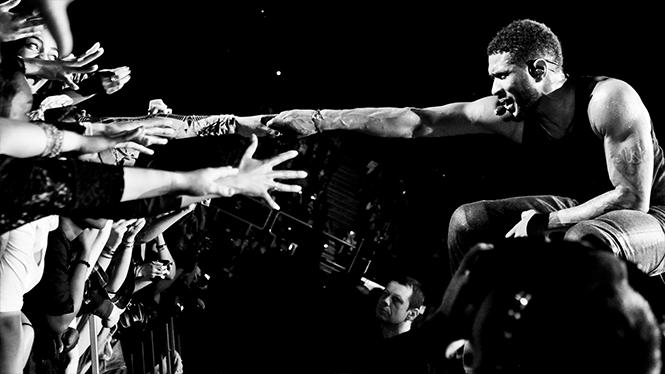 It is speculated that Usher was earlier diagnosed with the disease sometime around 2009 and 2010. Its speculated that Usher has paid out of court settlements of almost a million dollars on different occasions due to this same issue.
In about 80% of the cases, herpes is usually asymptomatic (meaning the infected person shows no symptoms at all). This is also called subclinical infections. However, if at all there are symptoms, it is usually uncomfortable. Symptoms during the first episode may include multiple lesions in the private parts (may be around the prepuce of the penis in men or the vulva, vagina or cervix in women) lesions can also be around the anal region or the lips. These could rupture and leave painful and uncomfortable ulcers. There could also be fever or myalgia present. These usually heal within 2 weeks. In some other cases, there may be what they call recurrence. Many people may have these herpes symptoms coming and disappearing about 5 times a year for the first 2 years and then the frequency may reduce in the following year. In cases of genital herpes, herpes caused by HSV-2 is less recurring.
I have herpes! Is it curable?
Looking at the news from a UK-based newspaper "The sun" on September 2017, we see a report of a jazz singer Laura Helm suing the singer Usher Raymond for almost $20 million for "knowingly" transmitting herpes to her.
Sorry guys, as with any other respectable virus, herpes is not curable. At least not by any known current medical interventions (maybe in the future). However, it is treatable. There is a range of drugs and creams available to supress the virus and reduce recurrence. Drugs and creams containing the compounds acyclovir, valaciclovir and famciclovir can be used to treat episodes of the virus and also to suppress the virus. Different dosing regimens are used for different situations so its best to consult your doctor or pharmacist for the optimum results. Some other products such as zinc oxide and lidocaine cream may be used to reduce discomfort. Epsom Salt baths, ice packs, and Iodine containing antiseptics like Betadine may be very helpful in reducing discomforts and drying out blisters. Please, do not use any product without consulting your physician or pharmacist.
How is it transmitted and how can I prevent it?
There have also been a string of lawsuits against the singer Usher by different women including one named Quantasia Sharpton on the same issue of transmitting herpes to them earlier last year.
It's transmitted mostly through contact with moist blisters. The moist blisters are so infectious that constant washing off, using of condoms and other similar things are not likely to stop transmission. Straight to the point, do not have sex if you are having sores or displaying any of the symptoms of herpes or you are most likely going to spread the virus no matter what. The virus can still be spread even though you are not displaying any symptom. This is because your skin can shed the virus. You can use condoms or oral dams during sex and you can also take suppressive doses of antiviral medications like acyclovir as prescribed by your doctor or pharmacist.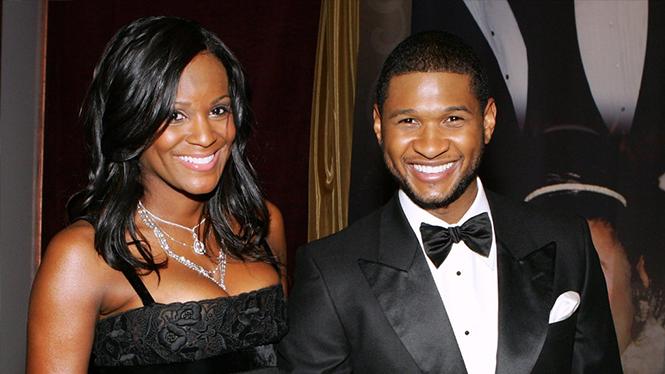 Herpes can also be transmitted during birth and can cause birth complications especially for the baby. If you have herpes and you are pregnant, it is a good idea to tell your doctor or midwife about it so they can do adequate planning for it.
A good way to prevent transmission and possible litigation is dating someone with herpes. That way you cannot transmit the disease to each other since you both have it. And you don't have to worry about using preventive measures during sex. Although, having sex while having a cold sore blister may not be much fun due to the pain and discomfort so its not advisable. However, you would not be infecting another person with the virus by doing such since both partners have herpes. And you would not have any fears about you transmitting a sexually transmitted disease to anyone except you have another venereal disease apart from herpes. There is a word of caution though, as earlier stated if you get pregnant please let your doctor know about any STD you have so as to prevent birth complications.
Related Articles
Ayoade, F. O. (2018). Herpes Simplex. Retrieved from medscape: https://emedicine.medscape.com/article/218580-overview
SA health. (2012). Genital herpes - including symptoms, treatment and prevention. Retrieved from http://www.sahealth.sa.gov.au/: http://www.sahealth.sa.gov.au/wps/wcm/connect/public+content/sa+health+internet/health+topics/health+conditions+prevention+and+treatment/infectious+diseases/genital+herpes/genital+herpes+-+including+symptoms+treatment+and+prevention
Wim Opstelten, M. P. (2008). Treatment and prevention of herpes labialis. Canadian Family Physician, 1683–1687.