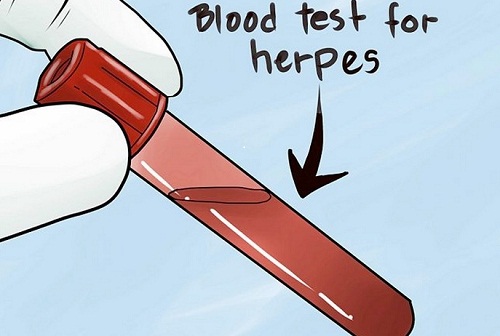 Herpes is one of the most common sexually transmitted diseases out there. Surprisingly, most people know very little about it or when they even have it. The most reliable way to determine if you have genital herpes or oral herpes is to have a blood test done. This test will find if there are antibodies to the herpes simplex virus 1 or the herpes simplex virus 2. From there, you can take the necessary steps to treat the disease and to reduce the symptoms.
With that being said, there are some people who don't notice any symptoms after they've unknowingly contracted herpes. While most people will break out with red blisters or cold sores within 2 weeks, others may not see any visible signs of herpes for years. In the meantime, you are still able to transmit the virus to other sexual partners that you may have. Until you get tested, you won't know that you have herpes unless you see visible symptoms of the disease. Aside from the sores and blisters on the affected area, you may also experience swollen lymph nodes, fever, tingling, and fatigue. If you get any of these symptoms on a regular basis and they don't go away, then go to the doctor so they can determine if you have herpes or some other virus.
If you happen to notice that you have herpes soon after you've contracted it, you may have to wait up to 6 weeks before you can get a reliable blood test. The reason for this is that the antibodies from your immune system need time to build up in your bloodstream. That way, the blood test will discover the antibodies to the herpes virus. The last thing you would want to happen is to get a blood test right after you've contracted the virus and then have it come back negative because there weren't enough antibodies discovered. This would give you the false impression that you don't have herpes even though you really do.
If you have suspicions that you may have herpes, the first thing you should do is contact all the people that you've had sex with over the last year and ask them if they have herpes. Some of them may admit they do while others will not. Perhaps they don't know that they have it or they are too proud to admit they do. It may be a bit awkward to call and ask them this question, but it is worth it because this is about your health and your life.