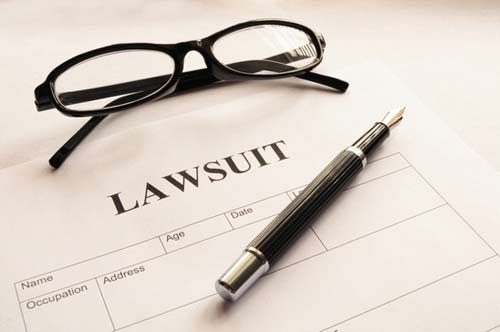 To order to protect our member, PositiveSingles consults with lawyer Jon Michael Probstein regarding the legal problems that STD people may meet: Are they obligated to tell their partners the STD status?
Bio of Jon Michael Probstein:
Admitted to practice in New York and the federal courts (Southern and Eastern District) as well as the Second Circuit Court of Appeals, Mr. Probstein is special counsel to law firms in Los Angeles and New York, as well as operating his own practice in Nassau County. In addition, he serves as a Part 137 Arbitrator on attorney/client fee disputes and as an Arbitrator in Small Claims, District Court, Nassau County. A qualified Part 36 Guardian, Attorney, etc. in Queens, Nassau and Suffolk Counties, he is also a registered attorney with the New York State Department of Labor for Unemployment Insurance claims and an accredited attorney for claims for veterans' benefits before the United States Department of Veterans Affairs (VA). Mr. Probstein has performed pro bono work for the Volunteer Lawyers Project - Nassau/Suffolk Law Services, Inc., The Safe Center (formerly the Nassau County Coalition Against Domestic Violence) and the Nassau County Bar Association, where he is also a member of the Lawyers Assistance Program Committee and the recipient of the 2015 Thomas Maligno Pro Bono Attorney of the Year award.
PositiveSingles.com: Are the STD people obligated to tell their partners the STD status when dating?
Jon Michael Probstein: Certainly in NY, STD people are obligated. Under rulings in the area of personal injuries, such as negligence and intentional tort, courts have held that an affirmative legal duty to disclose exists in the relationship between parties where the defendant knew or should have known that he or she had a communicable disease. In addition, New York Public Health Law § 2307 also imposes a duty to disclose, which provides: "Any person who, knowing himself or herself to be infected with an infectious venereal disease, has sexual intercourse with another shall be guilty of a misdemeanor." This is a state matter so anyone concerned should consult with local counsel.
PositiveSingles.com: What if their partners contract the STD in case that they did not tell their partners they have STD?
Jon Michael Probstein: The responsibility can be considerable. At the moment, criminal responsibility in New York appears to be limited to a misdemeanor. In 2015, New York State's highest court, the Court of Appeals, ruled, in an HIV case, that "without a doubt, defendant's conduct [having unprotected sex when he knew he was HIV] was reckless, selfish and reprehensible. Under our case law, though, this is not enough to make out a prima facie case of depraved indifference [a felony]". Of course, if an STD individual engaged in this conduct with a "malevolent desire for the victim to contract the virus, or that he was utterly indifferent to the victim's fate", a different result may be found by a court. Other states have different rules.
On the civil side, some attorneys have stated they won or received settlements up to 7 million dollars or greater. The most famous of these cases was the late Marc Christian MacGinnis, who won a multimillion-dollar settlement in 1991 from the estate of his ex-lover, actor Rock Hudson, after convincing a jury Hudson had knowingly exposed him to AIDS. Most recently, headlines have been made regarding the litigations involving recording artist Usher and allegations of failure to warn partners that he allegedly had an STD.
PositiveSingles.com: What if their partners contract the STD in case that they did tell their partners they have STD?
Jon Michael Probstein: Written partner notification documents signed and acknowledged before a notary may offer the best protection against frivolous litigation (not aware of any case law on this) but nothing can prevent someone from going to court.
PositiveSingles.com: What if you do not have an STD but your partner claims you gave it to them?
Jon Michael Probstein: In a recent New York case, the parties first met on the online dating site and had unprotected sex after the plaintiff asked the defendant whether he had any sexually transmitted diseases ("STDs"), and defendant denied that he did. Shortly thereafter, the plaintiff was treated for herpes and for the next two years, the relationship continued but after the parties split, an action was commenced for damages. In fact, the defendant had medical proof that he had no STD's and after considerable costs and legal fees, the case against him was dismissed.
There are just no guarantees in life and law.