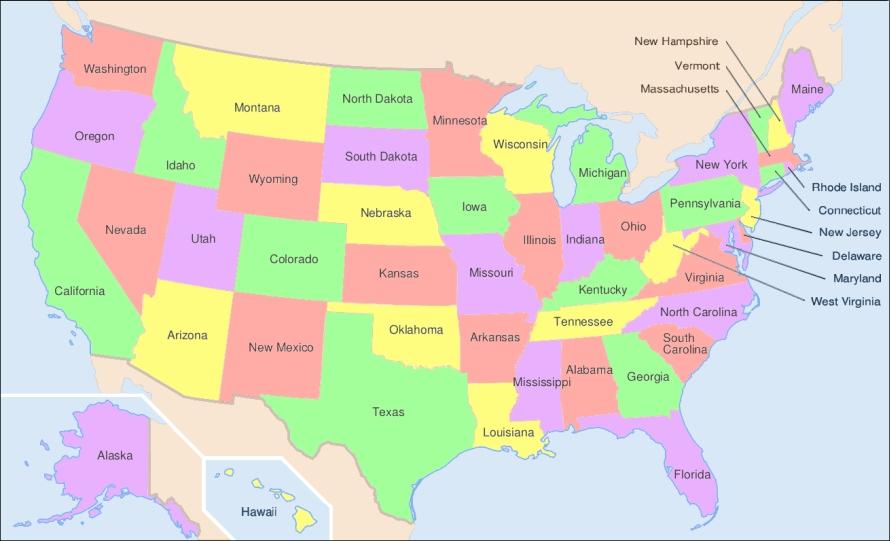 More and more people are becoming affected with a sexually transmitted disease (STD) of one form or another due in some part to the widespread popularity over the past several years of online dating sites and apps. Without singles disclosing their health status prior to dating, this creates a growing health concern for all actively dating singles.
Fortunately, there is a dating website that provides a safe and welcoming environment for STD-positive singles. Founded in 2002 and with over 1,050,000 registered members, PositiveSingles.com is the largest global STD dating site and community for people living with HPV, HIV, herpes and other STDs. For over fourteen years, the website has been providing positive support and encouragement for people with an STD, as well as a safe environment for those individuals to meet and connect with other local singles.
Based on data from the PositiveSingles.com website, the top twenty states represented in its membership are, in descending order of number of members:
California 84242
Texas 60534
Florida 54436
New York 51926
Georgia 31403
Illinois 26557
Ohio 26394
Pennsylvania 24113
North Carolina 23328
Michigan 22536
Washington 21846
Virginia 20618
New Jersey 17064
Maryland 16325
Arizona 16171
Massachusetts 14303
Missouri 14061
Tennessee 14050
Colorado 13346
Indiana 13306
This distribution of members is well spread across the entire nation, providing ample opportunity for people to meet others with the same or similar health situation.
Additional statistics available from PositiveSingles.com shows the following breakdown of the percentage of the population in the United States with a diagnosed STD by age group:
• 18 to 34 years old: 31.5%
• 35 to 50 years old: 39.6%
• 51 to 50 years old: 11.9%
• 60+ years old: 17.0%
"We are pleased to offer a safe and inclusive community for STD-positive singles to meet others, connect, and share their experiences," PositiveSingles.com spokesperson said. "Much more than the world's largest STD dating site, our website also offers support and encouragement for people with an STD. We are a caring and compassionate community of members that offer advice and support for each other. Whether looking for a soul mate that completely understands your health situation or seeking herpes dating advice and support, PositiveSingles.com has something for everyone."