You've Been Infected With COVID-19. Now What?
Posted by andywang on Mar 17, 2020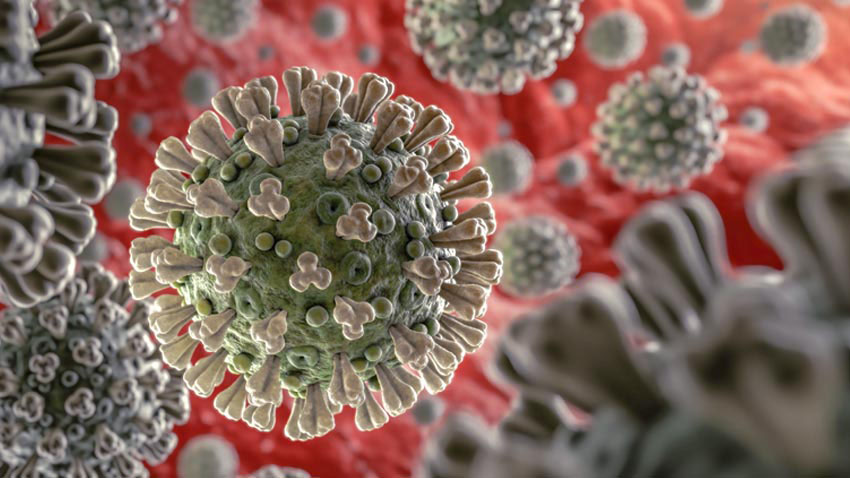 COVID-19 broke out at the end of December 2019. Since then, many countries have declared a state of emergency as the virus has spread across the globe. Based on data from China, the virus is most deadly for people who have immunodeficiencies, high blood pressure, heart disease, chronic illness or are above the age of 70.
All over the world, governments are taking measures to slow the spread of COVID-19, which includes shutting down non-essential businesses, stopping social and religious gatherings and recommending self-isolation or quarantine.
Symptoms
It's difficult to know if you have a regular flu or if you have COVID-19 because the symptoms are so similar, sometimes identical. If you're reading this and you've already tested positive for COVID-19, you can probably skip this part of the article. If you're reading this because you think you may be infected, here are the symptoms you should be aware of, as per information from the World Health Organization website.
Most common symptoms:
● Fever
● Fatigue
● Dry cough
Less common symptoms:
● Aches and pains
● Nasal congestion
● Runny nose
● Sore throat
● Diarrhea
If you are experiencing any of these symptoms, it is recommended to self-isolate for 14 days to be safe. If you have a fever, cough AND difficulty breathing, you need to seek medical attention right away.
Isolation vs. Quarantine: What's The Difference?
According to the United States Department of Health and Human Services, isolation separates confirmed infected people from healthy people, whereas quarantine happens when healthy people who may be infected (but don't show symptoms) separate themselves to see if they do get sick.
Your country will have its own guidelines on when to self-isolate or undergo quarantine - these may change as time goes on. If you've tested positive for COVID-19, you must follow the instructions given by your doctor or attending health professional.
Social Distancing/Hygiene
● Wash your hands frequently with soap and hot water for at least 20 seconds, or use hand sanitizer with 75% alcohol if you don't have access to soap and water. When you're coming and going from anywhere, wash your hands.
● Sanitize your smartphone regularly with a disinfecting wipe. It is among the dirtiest items that people carry (since it goes with us everywhere).
● Cover your mouth and nose when you cough or sneeze (either with your sleeve, or with a tissue. Dispose of the tissue immediately.
● Maintain a distance of 2 meters when you are around other people.
● Sanitize surfaces that you touch often, especially if others in your household also touch them.
● Many people are taking extra precautions by working from home if possible.
Support Your Immune System
At the time of writing, there is no recommended antiviral treatment or vaccine for COVID-19 - only your symptoms can be treated. If your symptoms are severe or are becoming severe, please follow instructions for contacting your health care providers or emergency medical responders as given by your municipality or country of residence.
There are things you can do at home to give your immune system more support in the way of nutrition and lifestyle. Check out this list of simple actions you can take now for yourself and your family.
Antioxidant-Rich Foods
What you choose to eat can strengthen your immune system. Very Well Health suggests increasing your intake of specific foods to increase the antioxidant power inside your body. Choose foods that are naturally high in vitamins A, C, E and zinc, and make sure they are free of additives, low-quality fillers and preservatives (these may burden your immune system).
Hold The Sugar
An unhealthy diet that includes a high amount of refined sugar has been shown to increase inflammation in the body, which can lead to greater susceptibility to infections. Logically, it seems prudent to stop eating refined sugar while you're in recovery from COVID-19.
Nourish Your Gut
According to this study, nearly 70% of your body's immune system cells live in your intestines (this is where your food goes after it exits your stomach). It's becoming more and more common to hear medical doctors talk about the health of your immune system as it relates to your "gut".
You can support this part of your immune system with probiotic foods such as plain yogurt, kefir, kombucha, brine-fermented foods like pickles and sauerkraut.
Rest
Get enough rest and sleep as much as your body needs to while you're recovering. The less energy you expend, the more your body can use that energy to fight the virus. You may need extra hours of sleep over and above the normal amount you usually get. Try to listen to your body and be aware of when you need to get more rest.
Stay Positive
It seems we're inundated with fear-inducing coverage of the COVID-19 pandemic at all hours of the day and night. Yes, it's important to stay on top of the news, but you also need to give your mind a break for the sake of you getting better faster. Limit your consumption of depressing news and turn on some comedy, read a book, video-call a friend, do something that can occupy your mind in a good way.
Credible Sources for Updates
In an era of rampant social media posts and fake news, the last thing you want to do is take misinformation as truth, so be sure to only get your information from credible sources:
● The World Health Organization creates daily updates on global COVID-19 statistics.
● The Center for Disease Control has a comprehensive guide on further steps you need to take if you have been infected with COVID-19.
● Official government and department of health websites are generally trustworthy sources of updates and news. Do a Google search of your government website and its department of health.
The unprecedented turn of events in the last few days is frightening, however we as global citizens have the responsibility to stay informed. To the best of our abilities, we must take care of ourselves and others while remaining vigilant with hygiene, social distancing and quarantine. Stay safe and think positively. Let's get through this one together.