Living With HIV – What You Need to Know About the Coronavirus
Posted by andywang on Mar 15, 2020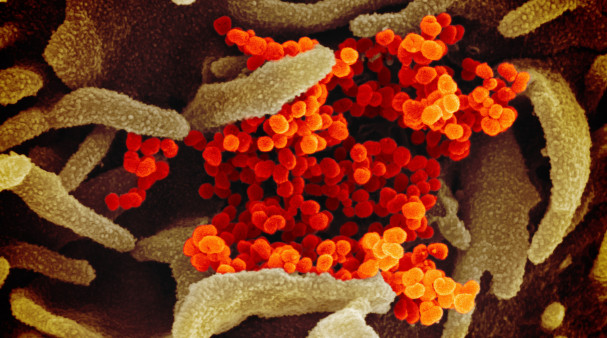 As numbers of affected people with the coronavirus or Covid-19 rise every day around the world, people living with HIV deal not only with their existing health issues but increasing levels of fear. Since your existing diagnosis means that you have a compromised immune system, you are at higher risk of contracting this new virus than others.
Understanding the coronavirus itself and how to protect yourself from transmission are important parts of your focus on staying healthy and avoiding as much risk as possible. Instead of listening to frightened friends and family members or the media frenzy surrounding hand sanitizer shortages, focus on the scientific facts and recommendations.
How to Recognize Covid-19
Symptoms of the coronavirus may be quite mild or very extreme. People affected by this virus get fever, may feel short of breath, and develop a dry cough. For the vast majority of infected patients, the symptoms never get worse than your average cold with a mild fever. For some, however, the respiratory issues can send into distress syndrome or pneumonia.
At the present time, there is no definitive data about the incubation period or whether the coronavirus stays in your body and you can relapse later. When you are living with a positive HIV diagnosis, you understand more about how the immune system works and how certain diseases like this can affect you for a longer period of time. If you have any concerns or questions about your specific health status, it makes sense to speak with your physician directly.
Protecting Yourself From Coronavirus Risk
By now, you have probably seen all the recommendations for stopping the spread of this virus. Self-isolate as much as possible, and especially stay away from large gatherings and public places. Wash your hands frequently and use alcohol-based sanitizer to help kill the germs associated not only with coronavirus but also the flu and other illnesses. Cover your sneezes and coughs in the crook of your elbow, avoid shaking hands, and try not to touch her face too frequently.
If you have a lower white blood cell count due to living with HIV, or do not currently take anti-retroviral prescriptions, it makes sense to practice these measures with extreme attention.
Is It Really Worse for People Living with HIV?
Now that you are armed with the important information about how this pandemic virus manifests and how to help protect yourself from it, you can let go of some of the fear you may have felt. Also, although general recommendations say that older people and those with suppressed immune systems are at a greater risk, there is no current data that shows people living with HIV are being infected or facing mortality at a higher rate.
Use all necessary preventative measures and stay up to date with Covid-19 diagnoses in your area. However, do not let worry about the risk overwhelm your senses. Prevention and smart response are the best rules to go by when you are living with HIV during the coronavirus pandemic.