How Can I Prevent Myself from Getting Infected By Corona Virus
Posted by andywang on Mar 14, 2020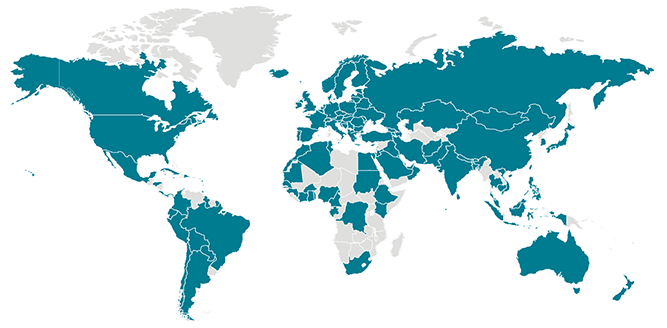 The new Coronavirus (COVID-19) is spreading fast across the world. The number of casualties has been reported, and these numbers are adding up every day. In between all of this chaos, what can we do to protect ourselves from getting infected?
Basic hygiene and sanitation is the best way to go. Coronavirus is large families of viruses that may cause a range of illnesses to humans and animals from the common cold to severe acute respiratory infection.
The means of transmission is not yet fully understood, but some evidence indicates the following:
• Drop-lets from the patient during sneezing or coughing.
• Touching the things, services, and objects contaminated with the virus.
• Direct contact with the infected person.
• Possibility of transmission from infected animals.
Main signs and symptoms of coronavirus are:
• Fever
• Cough
• Sore Throat
• Shortness of Breath
• In some cases, Diarrhea and Vomiting
Some cases with low immunity may develop renal or respiratory failure and even death.
According to World Health Organization, if you haven't traveled to an area where the virus is spreading or had contact with someone who has it, your chances of getting infected are very low despite the growing numbers.
Facemasks are helpful, but according to medical scientists, they should not be the only preventive measure you should take to protect yourself from getting infected with the coronavirus. Add basic hygiene and sanitation into your preventive measures list as well.
Imagine how stupid that would be if someone is wearing a mask and unnecessarily touching everything (i.e., Railings, Doorknobs, Desks, etc.) wherever he/she goes.
Masks are really meant for those who are already infected with flu, virus, or sick patients or if you're a professional health worker.
Practical preventive measures you can take on your own to protect yourself from coronavirus. Followings are:
1. Avoid public areas. Don't go outside if needed.
2. Avoid animal markets.
3. No unnecessary visitors. It may sound anti-social but avoid close contacts. Don't share glass Or Cups.
4. Wear wraparound glasses. Coronavirus can get through eyes as well.
5. Use gloves and meticulous hand hygiene.
6. Don't touch your mouth, nose, and eyes.
7. You can use facemasks if you're really into it. N95 masks are recommended.
8. Use trusted medical hand sanitizers.
9. Avoid hospitals if necessary.
10. Add good nutrition in your daily diet, especially vitamin D.
11. Keep yourself warm
12. Cook meat and eggs thoroughly.
13. Cover your toilets and trash bins.
14. Disinfect your in-touch surfaces thoroughly.
15. Use handkerchief while coughing and sneezing.
16. Drink lots of water.
17. If some symptoms appear described above, seek medical assistance immediately.
If you've to travel for work or any personal reason, avoid infected areas. Consult with your doctor. Plan basic hygiene in advance to avoid getting sick on planes.
Last but not least, do your research, be careful about the source of your information, and, most importantly, stop being the victim of ignorance.
Stay Healthy!