Tips To Stay Away From Online Dating Crime When You Are STD Positive
Posted by alexwang8093 on Nov 19, 2018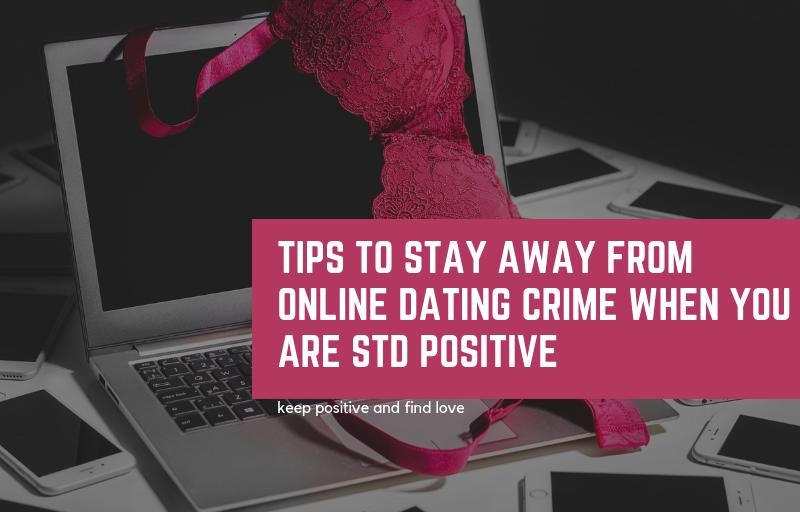 The online dating crime against STD positive people is mainly online discrimination, the risk of being stigmatized and Sexual bias. The only way to escape online dating crime if you are STD positive is to find a place where people understand what you need and your current state. STD dating sites and STD support groups are particularly suitable to keep STD positive singles unhurt.
Sometimes dating with STD does not always go as smoothly as one could possibly expect. Although it is not a new concept, its efficiency is not fully understood by most people. The whole point of opening up about your current condition may also be received positively by all people in your social media pages and varied websites. There are thus numerous online dating crimes that are committed against STD positive individuals.
Being an individual who suffers from an STD prompts one to be automatically treated in a different way as compared to the other people around you. Online discrimination has been one of the reasons as to why most people do not put their health condition open for the media to view and criticize. Even your closest online friends and people who know nothing about you treat you differently from before.
STD dating also puts you at risk of being stigmatized by your online followers. By creating an online profile about yourself, you practically tell the whole world that you are sick. People will literally judge you for contracting the STD and this poses a barrier to the healing process. Social STD stigma simply means that other people online critic you and condemn you being infected with the condition. STD stigma is often very common and strong.
Sexual bias refers to a situation whereby one is treated unfairly due to their condition. In our case, STD positive individuals are treated unfairly with the notion that they did something really wrong and that is why they are infected with the STD. Also, these individuals are most likely to be verbally abused by other online platform users like Facebook, Twitter, and Instagram. Some of the words used to describe them or even answer to their concerns may be harsh and hard for them to deal with. The reason why online crimes against STD positive people occur is mainly that not all people understand what these people need and what they are going through.
How to avoid online dating crime
As mentioned earlier, the main reason for discriminating STD positive people is lack of knowledge on their condition and for some it is ignorance. Therefore, the only way to escape online dating crime if you are STD positive is to find a place where people understand what you need and your current state. Being among a group of people who share similar woes as you give you hope and you gain the confidence that you are not going through the situation alone. Also, some problems like stress and fear are reduced by just being in a group where you everyone else relates to your situation. Fellow STD positive patients will duly understand that you do not need negative criticism but rather you need support to get through the disease.  In such a place, you will not encounter discrimination of any kind, verbal abuse or even be stigmatized for being infected with STD.
Where should we do?
The safest places to stay away from online crime are online support groups and STD dating sites. Although the sites are not always the best places for some people who are trying to fit into their new situation, it offers enough support and also one might get a life partner, date and maybe even settle down later. STD dating sites are absolutely free for the interested persons and the websites are full of helpful information that aims at offering all the required support to the individuals.
On the other hand, online support groups are particularly helpful. First, they keep you busy thus offering a solution to depression since you are able to interact with people with similar situation. In these groups, you are able to meet the largest number of people that suffer similar stress, depression, and fears as you. They share how they have been able to deal with the situation and maybe by employing their strategies you stand a better chance at dealing with the same problems.