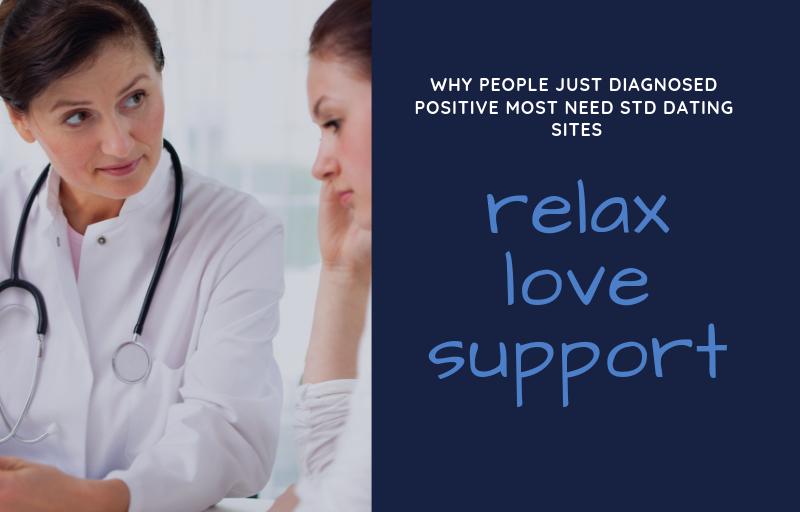 Depression is what most newly diagnosed people feel. What do they need most is love and support without STD stigma. STD dating site offers a free and released space to recover from STD depression.
If you have just been diagnosed with a sexually transmitted disease (STD), it is obvious you will spend a lot of time trying to figure out your next move. Some of the STDs do not immediately show signs and thus if you have a partner, it may be relatively hard to figure out whether or not you should let them know about it or not. Also, you do not have the slightest idea on how your partner of your family members will take it if you actually decide to break the news to them.
Newly diagnosed people experience a mixture of feelings, bad feelings, after realizing that they are suffering from a health condition that might or might not be cured and may distance them from their loved ones. First, such individuals are at first shocked at the news. For instanc3e, say you were just in one of your normal health checkups and your doctor diagnoses you with gonorrhea. You will be obviously shocked since you did not expect it.
Additionally, some newly diagnosed STD patients actually fall into depression. The news and the existence of the disease may affect the normal way in which they think and even act. Fear comes in when a newly diagnosed individual does not know what to do next or even have the slightest idea of what will happen next. In some instances, an individual more so a family member or a spouse is likely to feel lonely since they feel alienated from the rest of the normal people; those who are not suffering from the similar disease.
Given the things that newly diagnosed people go through especially before they really take in and accept their new conditions, they obviously need company from friends and even lovers. It is therefore important to seek the company of family members or close friends after the diagnosis. As for the other people, we should know better than to exempt STD patients from the normal community operations. We should accept them and offer them all the support that they need. This way, they will be less likely to suffer depression and being in the company of people, they will no longer be lonely.
Finding a lover and going on to date is also among the things that these individuals need most. However, dating with STD is not particularly easy. I mean, no one wants to get hooked up with someone who has an STD, right? The availability of STD dating sites has been of great help to these individuals since now they can be able to find someone to relate to and share their stories with. The aspect of loneliness id thus eliminated successfully. Before being allowed to contact anyone else on the dating sites, you have to first comply by filling a profile completely.
Dating sites for people who have been diagnosed with STD offers numerous services to help them in the acceptance process and enable them to lead back to a rather normal life. These STD dating sites are free to register and browse and they also provide useful free information support to the users. The fact that they are freely available means that they are available to most of the people that need them. The free information could include such details as the best ways to protect yourself from further secondary infections and the best ways to be open and accepting the diseases. After the diagnosis, the healing process is more important. They are also able to read information on how other people in a similar predicament have in the past have been able to overcome the diagnosis. From the website, you can find a lover and even start dating and lead a relatively normal life thereafter. A good thing with having a partner who totally relates to your disease is that you will not have to keep it as a secret from them or even have to carry the burden of keeping it inside you.