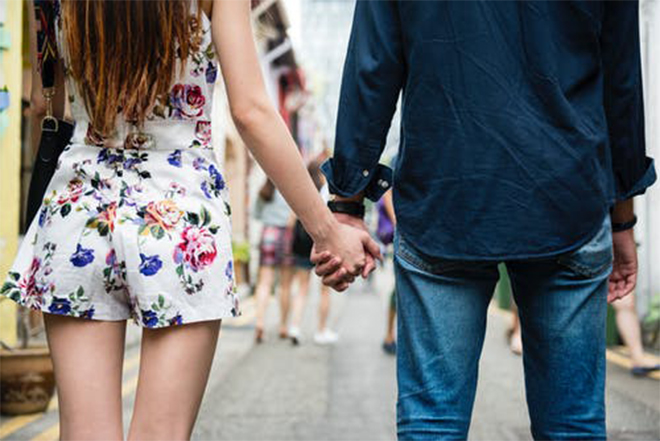 Let's face it, it can be hard to date anyone, and that means that there aren't factors in it like worrying about your HIV status or any of the stigma that comes with poz dating.
When it comes to HIV dating, you are not only thinking about how your first kiss will be like, you are thinking about what their face will say when you disclose your status. If you are part of the HIV singles pool, and your date is HIV negative, you are going to be thinking about how they might react to the news. These types of situations can be hard enough to handle.
Just because you have HIV, it doesn't mean that you can't have both good and bad dating experiences. Even though you are positive, it doesn't mean that your love life has to be dead.
Nerves on first dates
The fact is dating is all about listening. You are going to be listening to what they say. Dating is not just monologue, take time and write to each other. Hearing or reading what a person has said or write at various times can provide you with a bunch of information. There are not bad dates, even after a really bad moment can be used.
Know yourself
Just because you are not a positive single, doesn't mean that the basics of dating have changed. You need to know yourself before you ever start dating. If you don't know who you are, and it is impossible to describe yourself financially, emotionally, mentally, and physically, then you need to learn more about you. You have to know yourself before you can effectively market yourself in the dating pool.
Also, you need to know just as much about them. Make sure that you keep all lines of communication open. Learn as much as you can from each other and be honest. Don't tell a lie or keep something, even your status, a secret. Keep your past in the past and just focus on the future.
The dating pool
You need to know what type of dating pool you are going to have. If you are a gay man, and you are living in a small town, then how many other people are gay? These are questions that you need to ask. What percentage of people are going to be open to dating someone who is HIV positive?
Status Disclosure
It is always best to tell someone your status at the first opportunity. If you are not using a dating site, and are doing it the old fashioned way, then let them know before the end of your first conversation or date that you are HIV positive. Most people don't understand HIV and they treat it like Ebola. Your status is important, but so is being honest. Being up front about it can help the person to be open to ask questions and learn more.
Dating is something that takes time. Having HIV doesn't mean that you cannot find the love of your life, that one person that you claim is the one.