5 Myths about HIV Treatment
Posted by alexwang8093 on Nov 27, 2018
5 Myths about HIV Treatment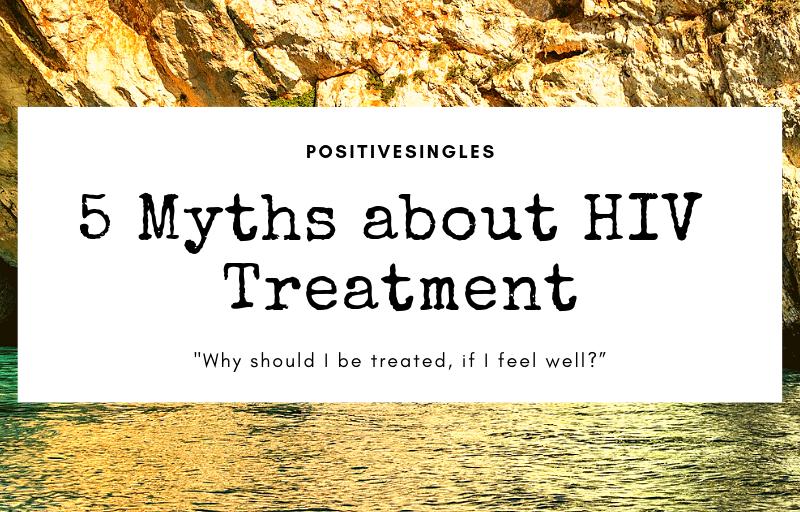 People with HIV can lead a normal life and live to a ripe old age. Of course, if HIV-positive will have access to appropriate therapy. Currently, the most effective method of treatment of HIV in the world is antiretroviral therapy (ART).
Features of the Disease
The main feature of antiretroviral therapy is that within six months after medication, the level of virus in the blood is greatly reduced. The therapy should begin as soon as possible - immediately after people learned of his HIV-positive status. Previously held the opinion that drugs should be postponed until the time when the level of the virus reaches a critical level, which will be a real threat to the human immune system. To obtain lasting results, the supplementation should occur regularly throughout a person's life.  In fact, HIV is a disease for life. If left untreated, the disease will progress and will eventually turn into AIDS.  If you do not control HIV, it will multiply in the body, killing off CD4 cells and weakening the immune system.  First, you can even to feel normal, but if HIV is not treated, it eventually destroys the immune system, which will lead to the development of severe disease and death.  If you have HIV, you need regular take blood two tests:
Test to determine viral load, which shows the amount of virus circulating in the blood.
Analysis of CD4, which shows how the immune system works.
Early Treatment of HIV
The early treatment gives HIV to progress quickly and prevents the further destruction of the immune system. Early treatment helps to maintain health and live longer. If you have HIV, a treatment called antiretroviral (ARV) therapy can slow down the virus and reduce the damage to the body. ARV-therapy is sometimes known as VAARU therapy, which means "highly active antiretroviral therapy". Currently, HIV medicines are easier to take and have fewer side effects.  If you begin to take antiviral therapy at an early stage, it may reduce the likelihood of developing AIDS and other serious illnesses that causes HIV.  Antiretroviral therapy also reduces the likelihood of transmitting HIV to others.
Myths about HIV Treatment
"Why should I be treated, if I feel well?" This is a wrong statement. There is no need to wait for degradation to begin treatment. The early treatment of ARVs helps to maintain high CD4 counts and low viral load.  Antiretroviral therapy helps protect the body from infections and other diseases, including cardiovascular diseases, liver diseases, kidney and some types of cancer.
"I have a high CD4 there is no need for treatment."  This is incorrect. There is no need to wait until the CD4 counts will be too low. Currently, doctors recommend starting therapy when the CD4 count becomes less than 500. Treatment can be useful even in that case if there are more than 500. Discuss with your doctor how best to proceed in your particular situation.
"I'm pregnant, so I should postpone the treatment." Pregnant women with HIV should start treatment immediately. If you are pregnant or plan to become pregnant, ARV therapy will help to improve health and significantly reduce the likelihood of transmitting HIV to your baby.
"And so I lead a healthy lifestyle. I exercise and eat right. Cost without treatment." To fight the virus can only be special treatment.  It is critical that people living with HIV, their health care, but only ARV therapy to control HIV infection due to the weakening of the virus and strengthening the immune system. And the stronger your immune system is, the longer you live and feel better.
"The treatment is very expensive, will have to do without him." You will find help in your AIDS center!  Early treatment helps to maintain health and to live longer.
Other factors that help to maintain health:
Proper nutrition and physical activity.
Quitting Smoking.
Treatment of depression, alcohol or drug dependence.
Can't be too careful. During sex, use a latex condom, reduce the number of partners and never use shared needles and syringes. Even if your viral load is low, HIV transmission is possible.
Regular testing for other sexually transmitted diseases. The presence of other STDs complicates the treatment of HIV.
Related Articles:
The Trends of The Infection of HIV
Top Signs That You May Have HIV: weight loss, fever, fatigue…
How Pregnant Mothers Can Prevent Transmitting HIV to Their Babies