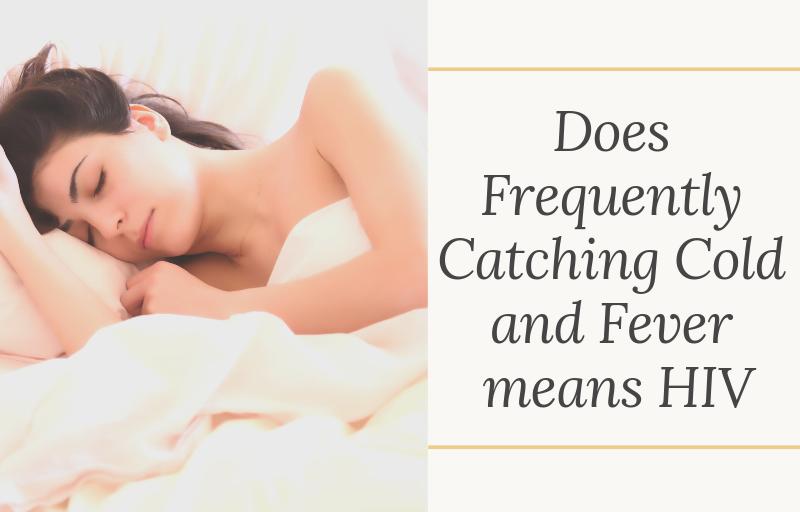 Does Frequently Catching Cold and Fever means HIV?
The probability of occurrence of colds and viral respiratory illnesses among people with HIV is significantly higher than among healthy ones. The name of the disease speaks for itself – immune deficiency means "lack of" immunity. Weakened by the presence of HIV, the body is not able to resist the new entered bacteria and viruses, especially if it is the body of a child with fragile.
The medication depends on the clinical condition of the patient and the compatibility with ART (antiretroviral therapy). If medications are chosen wrongly and they are incompatible with each other, possible toxic poisoning may occur. The consequences of incorrect therapy may be fatal.
Any cold in an HIV-infected can develop into flu, bronchitis, and pneumonia. This can happen in a few hours. When you a cough, feel weakness, chills, and your body temperature rapidly increases, you should call an ambulance, not trying to cope with the symptoms on your own, using ordinary people's methods.  You should keep in mind that a few hours is enough to chill the child's HIV to the flu.
Treatment of cold in an HIV-infected is complicated by the fact that there are no drugs that give 100% guarantee of recovery. Against viruses, which secrete neuraminidase and cause respiratory infectious disease together with influenza type A and type B, there may be only special medications. These drugs will not destroy other groups of viruses. The decision on the appointment of such medications can only be accepted by a doctor.
It is very important in the early stages to use antiviral drugs to treat flu in people who are very sick with the flu (for example, those who were admitted to the hospital). Additionally, it is important for people who are at risk for serious complications from flu such as people with HIV / AIDS. Studies have shown that antiviral drugs are most effective for the treatment of influenza if they are applied within 2 days after onset of the disease. The benefits of their use may be even after two days, especially if the patient is at a greater risk of serious complications from influenza or if a person has certain symptoms (such as shortness of breath, chest pain/pressure in the chest, dizziness or confusion).
Related Articles:
HIV and Smoking: Avoid The Trigger