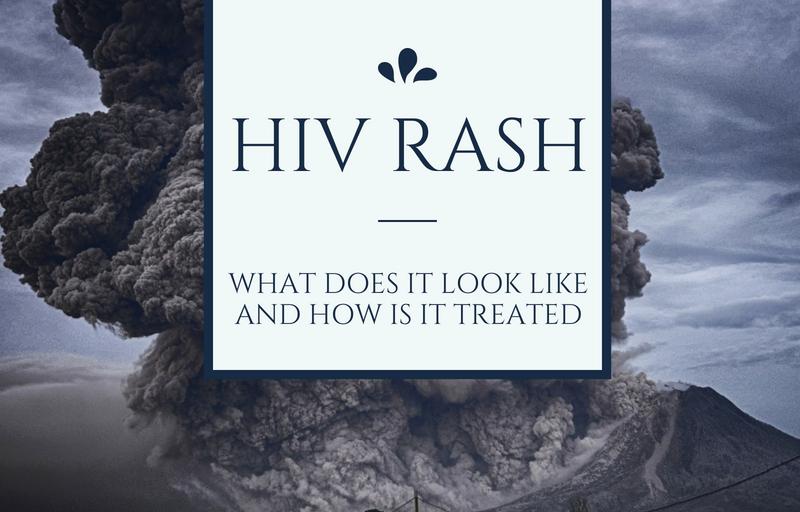 There are multiple infections and diseases including viruses that can cause rashes; HIV is one of them. Rashes as a result of this virus occur in the first two months after you contract HIV. There is a high chance of mistaking them with any other skin infection as a cause of allergy or other infections. But HIV rashes are unique. It is important to note its characteristics to be able to ascertain whether they are of the virus or not. Although it's not treatable, early diagnosis and management of the virus give patient higher chances of survival with the HIV. Therefore, it is important to identify the rashes as they surface and seek medical attention. Rashes are either a condition caused by the disease or side effects of medications used.
Medication on HIV rashes
Skin rashes are mainly caused by the virus interference with cells and tissues of the body. At the time, drugs used to improve the immune system and fight the virus in a human body react with ordinary human cells resulting in skin rashes. The drugs, antiretroviral, are manufactured by different companies hence the variation in components. While the ingredients are the same, the percentage of each element in the drug may differ to achieve different treatment levels. Thus, some are more likely to lead to rashes while some will not. Here are the three types of antiretroviral drugs that cause rashes:
>>Protease inhibitors
>>Nucleoside reverse transcriptase inhibitors
>>Non-nucleoside reverse transcriptase inhibitors
These details are usually listed on product description of every drug. It is a medical standard practice and regulatory policy that all medicine manufacturers follow. Be sure to take these details in the account and consult with a doctor before using any of them.
HIV rash Appearance
Irrespective of the cause of the rashes, HIV rashes are red in color usually flattened on the body. You will likely experience itching as they start to surface on the skin. The itching might prolong as long as they exist. Typically, the rashes appear on the face and chest. Sometimes they extend to the hands and feet. The small red bumps should not be confused with normal rashes. Consistent itching and rashes on your body lead to mouth ulcers. Whether it is a medication side effect or conditions of the virus, consult with your doctor for a suitable treatment guide.
HIV Rash severity
Most of HIV rashes are mild and are not much of a worry except the itching and stigmatization when in public. However, there are different types of rashes that behave differently on the human body. Others have mild to the extent that you can ignore the itching because it is not a bother while others tend to be severe. Stevens-Johnson syndrome (SJS) is one of the deadly rash types that is caused by antiretroviral drugs. The rashes with this condition spread at least 30% of the human body. They are known to cause significant damage when persistent and untreated.
The common characteristics of SJS are;
>>Quickly developing rash
>>Tongue swelling
>>Blisters on mucous membrane and on the skin
>>Fever
HIV Rash treatment
Treatment advancements in a bid to control spread and intensity of the virus cannot be underestimated. Today, people live in a healthy condition while with the virus. Awareness of elements of the virus with respect to how it spreads, symptoms, prevention and possible treatments have reduced stigmatization in society. A few decades back when HIV was discovered in a clinical test, the fear and stigmatization were traumatizing enough to kill a patient. Then, rashes were highly dreaded. This is not the case today. In fact, rashes are slightest concerns of people living with the virus.
Medication is the most common form of treatment in managing HIV rash. You can get over-the-counter drugs such as diphenhydramine or hydrocortisone cream from a pharmacy to sort out your itching issues. The drug depends on the type and severity of the rash thus the importance of consulting with a doctor.
Additionally, avoiding direct sunlight and hot showers can also help in reducing rash size and itchiness. Rashes are sometimes a result of medication change thus an allergy that can be stopped by changing drugs.