Herpes Monkeys in Florida State Park: cautions, transmit, and the disease
Posted by alexwang8093 on Feb 21, 2018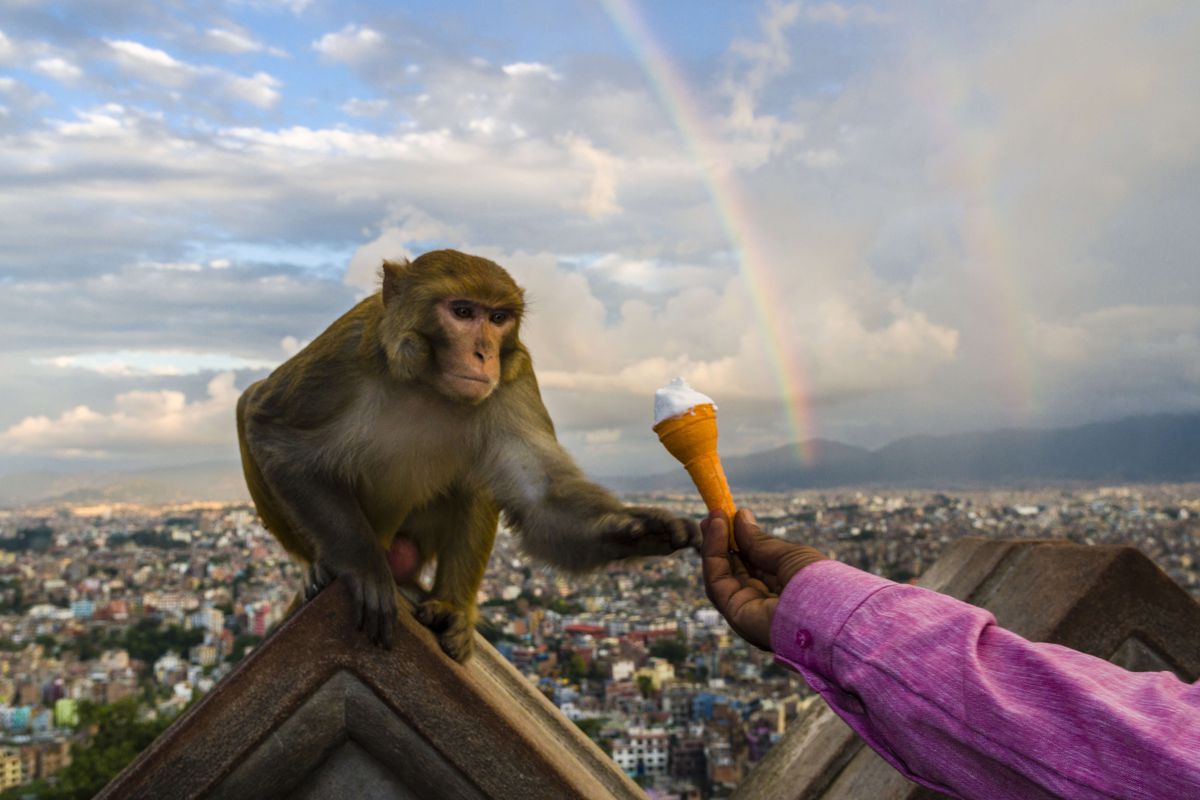 Monkeys in Florida Park
It is a public warning to avoid touching any monkey at the park or any public places in Florida. It looks like pretty necessary but useful information, particularly today that scientists have discovered that over a quarter of those cute, feral invaders take the deadly herpes B virus. These macaques can be witnessed wandering the area adjacent to the park. It can cause a severe disease in people that if untreated may be fatal in over 70% of the scenarios, inducing an encephalomyelitis.
Scientists are analyzing an increase of rhesus monkeys in Silver Springs State Park state. It is suspected that monkeys are carrying herpes virus which can cause severe health and security problems for the human health as well as the animals of the park. From a healthcare perspective, it is quite common that certain monkey species might be the career of herpes virus. The infected monkeys might transmit the virus through their saliva and other bodily fluids. Individual visitors to the park are likely to be vulnerable through contact with saliva in macaque bites and scrapes or by contact with viral drop through feces and urine.
Researchers warn that the virus and this is comparatively mild and common at the primates, could be deadly to humans. Human cases of this infection are infrequent, with roughly 50 documented globally, and there were no recognized transmissions of it for individuals from crazy rhesus macaques in Florida or elsewhere. On the other hand, the investigators say the problem has not been thoroughly researched. The bizarre fact is the documented cases of herpes are primarily in laboratory technicians who suffered from the virus from food or exposure to contaminated bodily fluids on the job. None were reported in individuals who have been intimidated by an animal such as a monkey.
The existence and continuing growth of these rhesus macaques in Florida may cause severe human health and security risks. Such as human harm and transmission of viral diseases. These monkeys were introduced to the country from 1930 to improve tourism in the region and stable the economic condition.
Herpes-B Virus and sources of transmission
Herpes viruses have a history of infecting different animals in the past. The herpes-b virus is carried by numerous species of macaque monkeys, which are believed to be a natural host for the virus. An increasing population of drifting monkeys in Florida takes a herpes virus that is deadly to people. The herpes-B infection is sporadic in individuals, but if it does happen, it could lead to serious brain injury or death when the individual is not treated immediately.
Signs and Symptoms
Genital herpes infections frequently don't have any symptoms or moderate symptoms which go unrecognized. Most of the infected men and women are unaware they have the disease. Typically, about 10-20 percent of individuals with HSV-2 infection report a previous identification of yeast.
Diagnosis
This sort of virus is usually diagnosed with a physical examination. The physician can check your entire body for nausea and inquire about a few of your symptoms. A physician can also ask HSV testing. It will confirm the identification if someone has sores on the genitals.
Prevention
People with genital HSV disease should abstain from sex while suffering from symptoms of yeast. HSV-2 is the most infectious during an outbreak of nausea, but could also be transmitted if no signs are visible or felt.

.

.

.

.

Related articles:

Herpes Simplex Virus: The Difference Between HSV-1 And HSV-2

How Do You Know If You Have A Sexually Transmitted Disease(STD)?