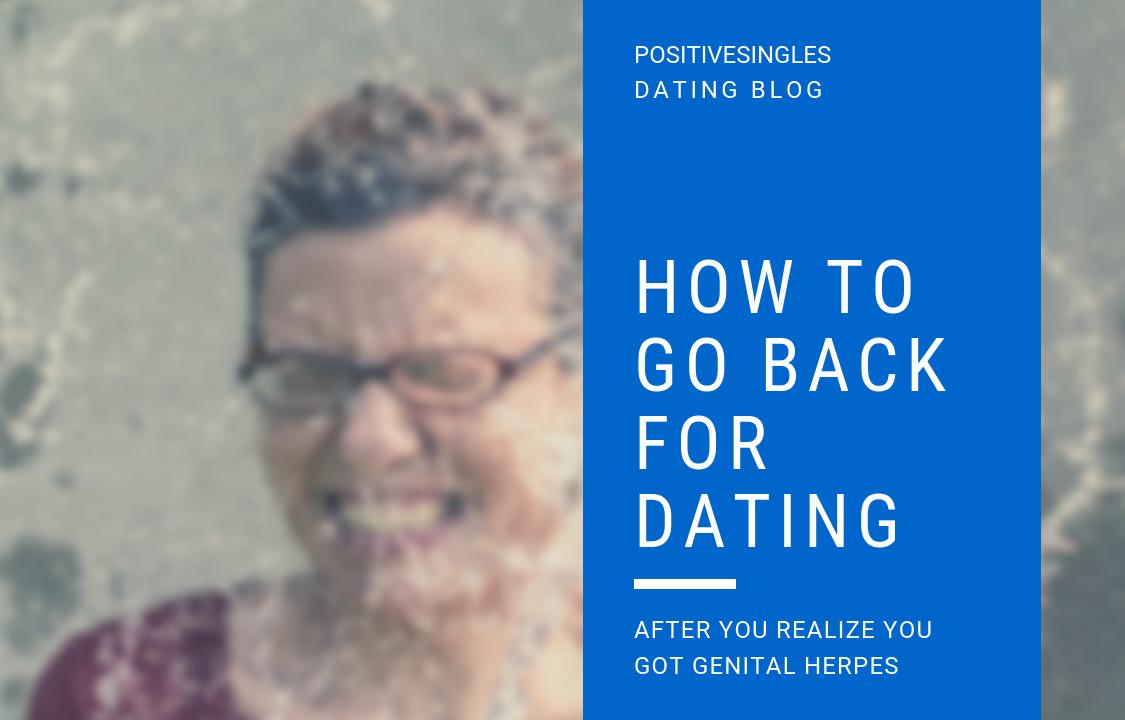 You are not out of the dating game.
Genital Herpes should not rob you of the fun and socializing element in life. In fact, it does not change your physic or personality. All your desirable qualities are intact and you are still a good catch for anyone. Actually, no one will know of your condition unless you choose to mention it. Of course, you should mention your condition to people you love but you should know when and how to break the news.
I know, Genital Herpes is scary; the fact that it is a Sexually Transmitted Infection (STI) and not treatable is life changing. The blunt truth is once you have contracted the disease, you will have to live with it forever; therefore, the earlier you get to reality and get your life back to normal the better.
Also, you should know that Genital Herpes is the most common STI; 20% of the U.S adult population is living with Herpes. It is not a big issue to work on your self-esteem and change your life. Maybe the person you love that wants to keep off to as protective measure is also infected. It is important you accept the reality and learn how to live healthy with herpes.
Obviously, the STI news will be striking and you are justified to be frustrated in the first few weeks but should get your life back together and build a healthy relationship.
Be prepared for rejection
While it is a common disease and everyone knows of its existence, not everyone will understand and accommodate you. It is an STI and obviously connected to stigma. You might not have contracted the disease through sex; it can easily be through touch or any other means that bacteria can get through fluids to your body. While STD awareness campaigns through the years have helped in reducing the stigma associated with the disease, it is still a sensitive aspect in society.
First, you have to be self-confident and totally accept your condition. If you are not convinced of your health stability and ability to relate normally, you won't convince anyone. Herpes dating is possible but it has to begin with you. You are likely to meet negative people. The person you are considering for a life partner may be negative about your condition and shut you off. It will be frustrating but you have to pick up yourself and move on with life.
So far, you must have experienced rejection and you overcame. It's bound to come up again, maybe not once; don't let rejection weigh you down. Actually, how you handle rejection sends a message to the other party to reconsider their position and perception about Genital Herpes. Rejection is not easy to handle but it is not impossible.
Talk about your condition before sex
Genital Herpes is difficult to detect. In fact, you may have been living with the disease for the past 3 years without your knowledge. This means other people will not know unless you decide to mention it. Unlike other STIs, Genital herpes is friendly; there will be no deterioration in health or significant impact on your appearance. The point is you can build a relationship and keep it a secret. However, it is not the best way to approach Herpes dating.
As mentioned, you should be wise to know the appropriate time to bring up the topic. It is a sensitive issue and it might cost you social life hence need for extra care when mentioning it. It is proper to raise the topic before sex. It is kind and considerate to let your partner know of your condition and let them make a decision while sober. The main mode of contracting Genital Herpes is through sex; it is almost a guarantee that you will infect your partner if you engage in unprotected sex. Be bold and let them know then consider protective measures.
Herpes should not hinder you from the fun in dating. It is possible to relate normally to the disease.
.
.
.
Related Articles:
Sexlife, dating, and herpes: some inspiring tips
7 useful tips to tell someone that you have herpes
How to Tell Your Partner You Have Genital Herpes?