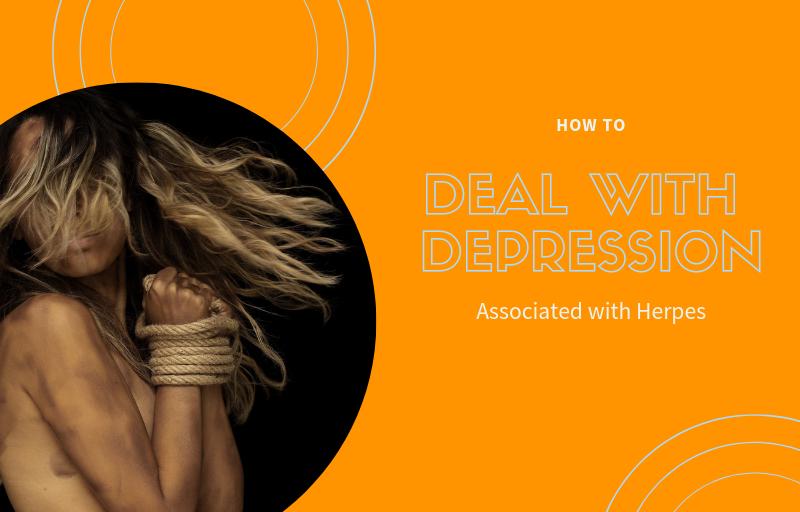 How to Overcome Depression and Emotional Issues Related to Herpes?
It is wise to admit that depression rates among young people diagnosed with herpes is on the increase and needs urgent attention. Herpes and dating remains a problem facing these people when, it should not be a hindrance to experience a life full of love and happiness. An increase in suicidal thoughts among adults is a red sign that responsible parents and loved ones should take into consideration to save the situation before it gets out of hand.
Besides the embarrassment and agony of learning that you are infected with herpes, there is hope in knowing that it is manageable. Herpes is not a fatal illness and should not be the cause of panic and extreme strain psychologically. Today, the virus has infected a large portion of the American population across all ages and classes of people. In fact, based on recent surveys, scientists have suggested that one of four women and one out of every five men are infected with the virus in the US. What is most amazing is the fact that despite these high rates, most of the victims are unaware of their condition. If you are infected, you do not need to worry and get depressed because you are not alone.
It is important to note that people living with the virus can still lead long happy and romantically satisfying lives. They can still maintain their normal lives while managing their condition with medication. However, the stigma that comes with knowledge and spread in the society is detrimental. It is the cause of depression in many young people and a likely cause of suicide. Herpes and dating remain a problem facing these people when it should not be a hindrance to experience a life full of love and happiness.
Panic and Worry
After the first bout of the outbreak, it is common for most people to slump into stress that eventually leads to depression. Although the frequency of subsequent outbreaks can be reduced with suppressive therapy, depression is a bigger enemy to restored or sustained health. The most complicated issue, especially among the single people, is dating with herpes. Herpes and dating is increasingly a stressing issue and the reason for depression. However, when approached with openness and honesty, the condition is embraceable and manageable.
The initial panic and worry that comes from the realization that one is infected are based on the stigma that follows. The fear of being rejected by a sexual partner and the discrimination among social circles and friends. In the effort to manage the disease, herpes and sexual contact become the most complicated issue to approach. Since the disease is easily transferable by all forms of sexual contact, victims get depressed about having to change their sexual habits.
Singles and Depression
There are many recently conducted surveys that link depression to herpes diagnosis. With the high increase of infections today, depression rates equally rise with a direct proportionality. Early statistics indicated that adults infected with the HSV-2 virus were twice as likely to be depressed compared to those who did not. These rates have since increased with the times, as more people are falling victims to the virus. The surveys also found that depression is caused by the perception that the patients led a careless sexual life. They are assumed to be people who take sexual risks or are promiscuous.
Herpes may be the cause of depression in people but depression also increases the frequency of herpes outbreaks. This connection keeps people in a psychological maze, which is hopeless and infuriating.
Dealing with Depression
The best way to deal with depression is; find people or someone who is infected too and talk to them. This will be therapeutic and you will heal faster from depression. You will also experience fewer outbreaks thanks to a good psychological well-being. When you meet people with herpes, you will not be afraid to open up and talk freely about the challenges, stigma, and share the best methods of dealing with the outbreak.  
You may also hire the services of a psychiatrist or counselor. Call them whenever you need guidance or help to manage the disease. Apart from a professional counselor, a close loved one such as an elderly family member is a good choice for a confidant to help you talk about the disease and the challenges that come with it.