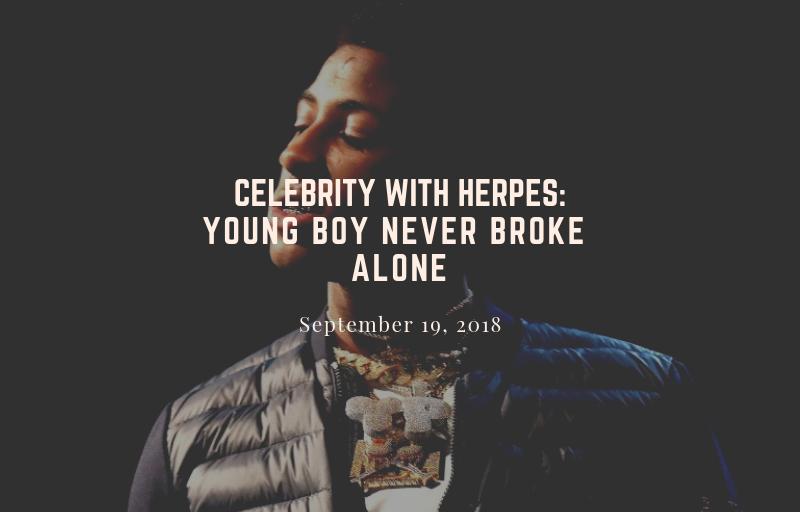 NBA YoungBoy, an up-and-coming American rapper who first came to limelight in 2016 as one of the promising stars of the current generation, has recently released a new single and video "Can't Be Saved."  This post of the blog will take you on a fast tour through the hot song which described the state of living with herpes. From the recent news from website, NBA Young Boy has been dating Jania for over 8 months.
"Can't Be Saved," as of today, has had some over 10 million views, and over 14 thousand positive and encouraging comments on the Youtube website.
The song has been regarded as the artist's way of publicly confessing he's got "herpes in my blood"- a reality he claimed has "got me cryin'," according to the lyrics of "Can't Be Saved".
Following the release of the song, the artist's girlfriend, Jania, declared on her Instagram she too has the STD. "The same thing that's in his (Young Boy's) blood is the same thing that's in my blood," she admitted on the website. Jania has been dating with NBA Young Boy  8 months since the herpes song released.
According to the online comments, the song's name and lyrical content spoke directly to the stigma that has been unfortunately attached to this altogether benign herpes dating and love. While living with herpes sure does seem to freak some folks out, the stigma surrounding people with herpes is severe enough to shame people into staying quiet about their diagnoses, both on and offline. Especially on the mainstream websites, single people with herpes would possibly be isolated even not a bit real contact would be made there. 
In admitting he has got "herpes" in his blood from a news site, Young Boy points to the fact that "without science" coming up with a permanent cure, people with herpes really "ain't real.
Now, when the artist sings about "'m a cut my alliance," what he really means may lies on a relationship while dating with herpes. Somehow, it gives the sense that the stigma of being herpes positive is like a dark cloud hanging over his head, as folks, he considers close and dear to him, keep on bringing the matter up, when there is no cause to. So, he's about, if not already severed such negative ties.
In response, this is how he speaks to the matter, lyrically:
"I been through this s***, now they tryna rewind it
"I bury my dirt now they tryna go find it."
According to the artist, why focus on him on the lifestyle of herpes positive, when the focus should rightfully be the on the "children out hear dyin'." And while persons accuse him of promoting "it (herpes), he is sure of one thing, and that is, he "cannot change his time, especially of what's left." And while he goes on a date with his girlfriend, Young Boy said he has given "her everything… (explaining that everybody changed, and (he doesn't care anymore about what all those "niggas (who) ain't true to the game."
PositiveSingles also posted a press release commenting the song